A guided audio experience about a moment many years from now, when you are looking back and reflecting on a life well-lived --about reclaiming a good future, as a brave and hopeful act.
Installed on benches facing the water, this piece can only be experienced at sunset.
Tone: quiet, contemplative, hopeful
Runtime: ~10 minutes
Excerpt from the introduction:

This piece is not about what will happen tomorrow, or the next month, or even a year from today.

One day, many many years from now, you will be sitting on a porch, watching the sun set in the distance. It will be a perfect evening, and you will feel completely and utterly at peace. In that moment, you will start to look back and reminisce about your life.

The End of the Day is a guided audio experience about the good moments in your life so far, and those that are yet to come.
The End of the Day is currently installed at 3 sites across Manhattan, Brooklyn, and Queens, with more NYC and Bay Area sites in 2021.
For those not in New York, a variation of the piece can also be experienced as a live online performance over Zoom. There is also a companion website with more information (︎︎︎
TheEndOfTheDay.guide
)
---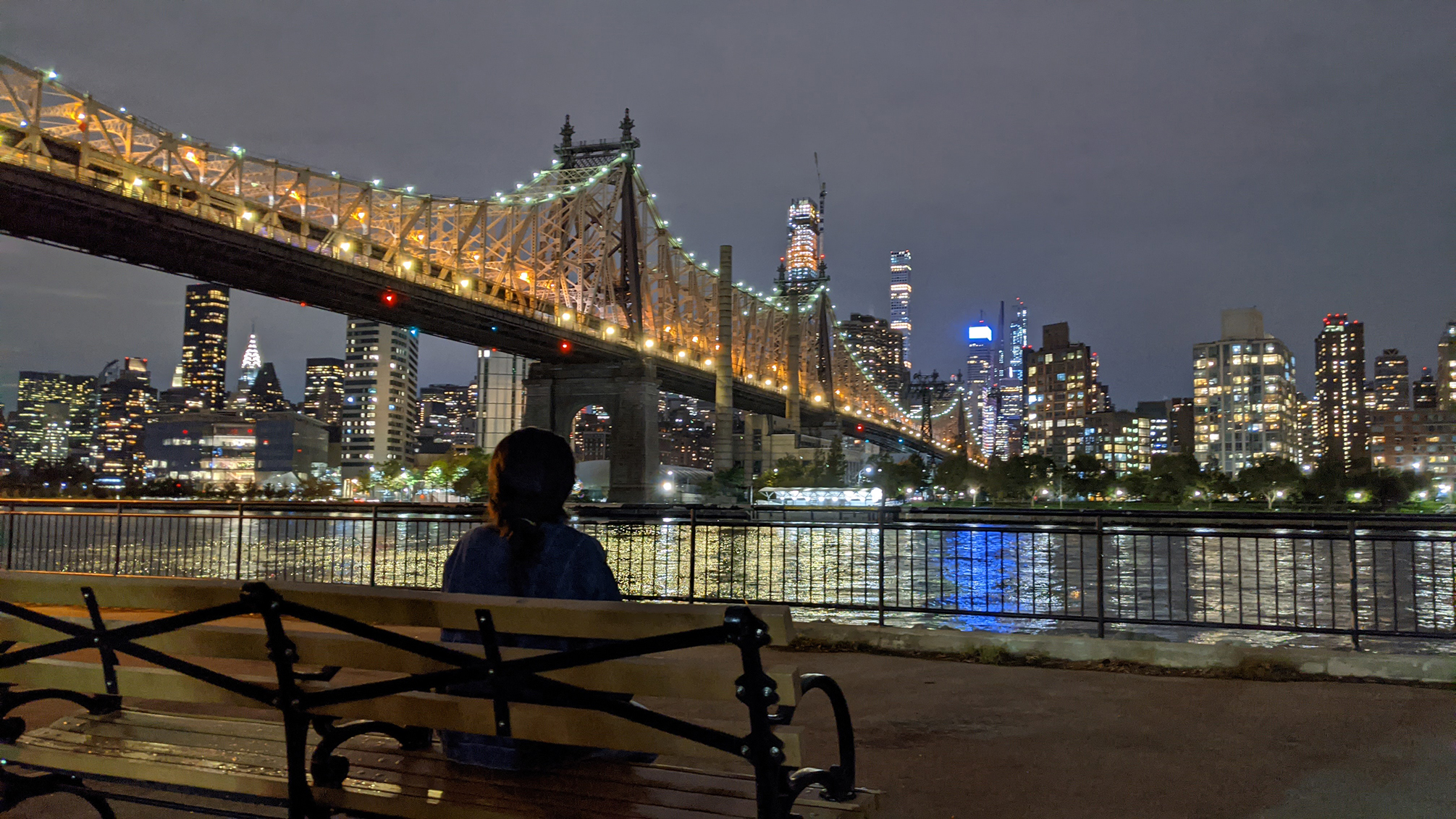 ---
Earlier version -
The first version in October was written and playtested as a prompts/journaling or solo RPG game, with a live narrated performance guiding the players. It then became a series of live online playtests in October 2020 over Zoom.


---
Recognition:




IxDA Interaction Awards 2021, Finalist

Sponsored by CultureHub as part of Re-Fest 2022

Enjoy A Quiet Moment of Contemplation with 'The End of the Day' (Review)

, No Proscenium, December 2020


NoPro Critic's Picks for 2020, No Proscenium, Dec 2020